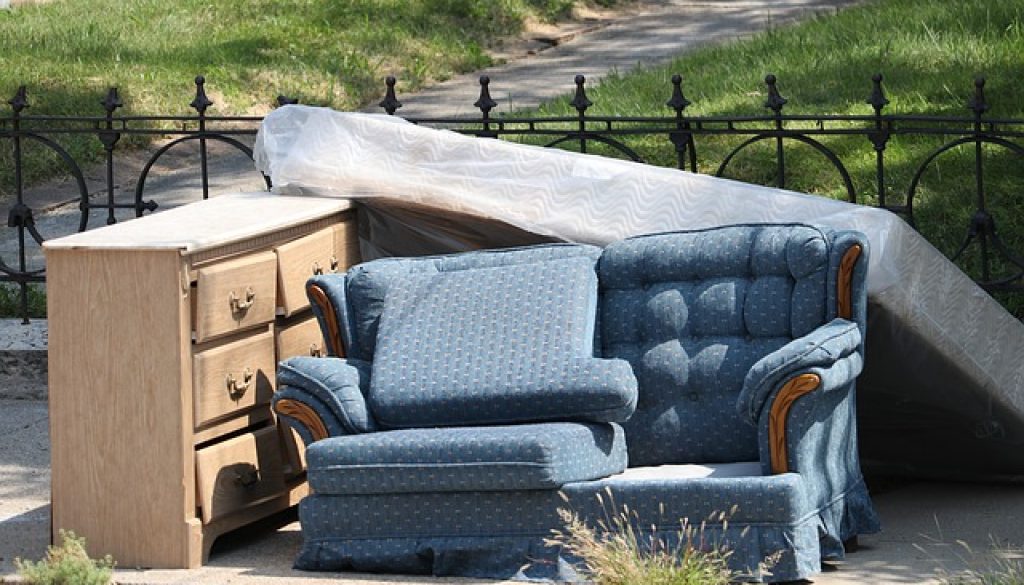 Whenever a service is rendered with a universal flat fee for unlimited use, over-consumption runs rampant.  (Consider the lack of self-control at an all-you-can-eat buffet, or the overuse of air-conditioning in a hotel room.)  In the case of municipal garbage pickup, households are generally charged a flat rate as part of property tax, and the waste placed by the curb is whisked away, generally regardless of the amount.  With no real choice on how refuse is handled, taxpayers have zero financial incentive to reduce the quantity of waste they generate.
According to the Environment Protection Agency's 2013 figures, the average American generates 4.4 pounds of trash every day, much of which is paper and packaging.  Imagine for a moment that this large amount of waste came at a direct daily cost to consumers.  The cost of generating waste would financially incentivize people to find ways to reduce their garbage levels.  Manufacturers would face pressure to reduce product packaging wherever possible, and more items would be re-purposed or repaired rather than replaced.  Additionally, recyclable items would see a substantial boost in proper disposal, as it would no longer be penalty-free to throw products like aluminum cans and newspapers in with the regular garbage.
The current model of municipal waste removal fosters consumer apathy, since the consumer has only one option for waste management, and essentially no say in how the service is handled.  Any sense of responsibility an individual would normally have for generating waste is eclipsed by an "out of sight, out of mind" mentality.  In a free market, households would naturally be charged according to usage, putting downward pressure on their waste generation levels.  On the provider side, waste removal companies would face pressure to utilize eco-friendly practices and other qualities desired by consumers.  In a monopolistic system, no such pressures exist.
Removing government from waste management would place the responsibility back where it belongs in the first place: with the individual.  Financial savings motivate us in most other aspects of economic life; why should trash be any different?