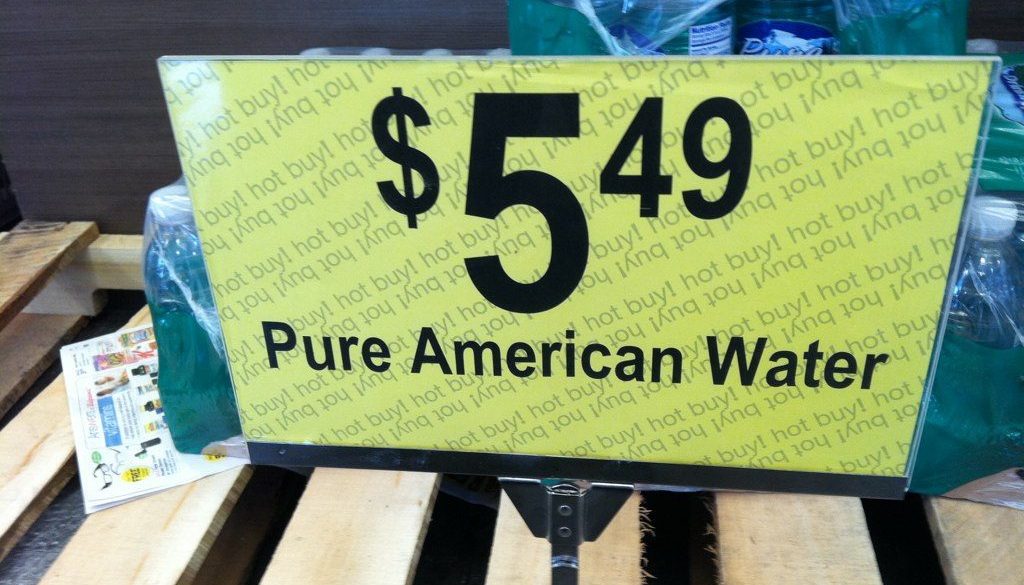 In the aftermath of natural disasters, essential supplies (ie water, food, fuel, generators) are often in low supply and can be hard to find.
Left alone, market forces of supply and demand quickly act to resolve such an issue: suppliers make special arrangements to get the supplies into the hands of buyers customers.  Since natural disasters disrupt the normal infrastructure used to get products and services to customers, suppliers' costs temporarily go up, and these costs are passed along to customers in the form of higher prices.
However, laws against "price gouging" stop suppliers from making these special accommodations to continue their flow of good to consumers, as they are prohibited from charging the prices necessary to cover their increased costs.  Therefore suppliers choose not to make the effort, as doing so would result in deep losses.
So essentially what price gouging laws do is disincetivize businesses and individuals from responding to urgent needs brought on by disasters.  Businesses are not to blame–if you owned at a local restaurant or store, would you expect your employees to continue providing services and place themselves in harm's away without offering them any additional compensation?  Probably not…after all, business owners have their own safety to worry about it, as well as the safety of their families and employees, and can not reasonably be expected to continue providing the same services and products without adding a price premium to make it worth their while.
If you support anti-price-gouging laws, you support preventing people from choosing to spend their money how they want on items they need.  You're taking away the one opportunity someone might have to get water, food or other critical supplies, and are offering them no other solutions.  Where is the morality in that?