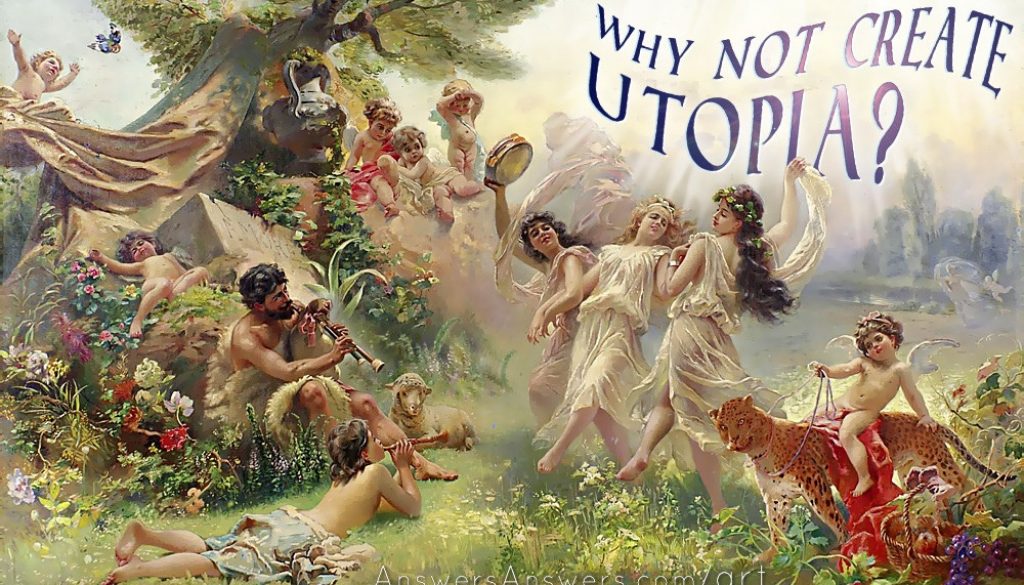 Just about everyone has an of idea of what an "ideal society" would look like.  Common themes might include no poverty, no conflict, and everyone's needs being met.  The nearly universal desire for such results demonstrates a hallmark of good in humanity.
Conflict among individuals and groups arises, however, when these individual ideals of an optimal world are forced upon others.  It is one thing to say "I'd prefer if no one consumed tequila", but quite another thing to advocate for the imprisonment of everyone who consumes tequila.
In every election for public office, voting participants are not voicing their opinion on how they would like to society move; instead voters on all sides are pushing for their version of "the way things should be" to be forced upon others.  In fact, we've come so accustomed to relying on this process to solve our problems that the initial urge in almost every case is to seek a coercive solution, rather than a voluntary one.  With the tequila example, a vote for a sheriff or commissioner who promises to outlaw tequila is not a passive gesture; it's a vote in support of violently throwing your tequila-drinking neighbors into cages.
So, the next time we think about how things should be, we'd do well to remember that others might have different ideas on the topic.  Rather than supporting a system where the strongest group's ideas are forced upon the weaker group, consider that the best way forward might be rely upon consensus and voluntary interaction instead.
Utopia may not be possible, but the opposite is guaranteed when anyone forces their will upon another.